Supporting & Empowering Youth. Combating Homelessness & Hunger.
We are a group of dynamic and energetic individuals who share one goal – to give back!
South Metro Minneapolis Evenings Rotary Club is a vibrant Rotary Club chartered in June 2010 in the Rotary District of 5950. Our club is focused on helping young professionals in the Twin Cities get involved in local communities, become engaged in global initiatives, and build relationships and life-long friendships!
Meet our 2020-2021 Board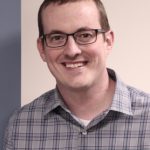 I'm excited to lead this club in it's 11th year. I joined Rotary as a way to network, help out in the community, and experience everything Rotary has to offer. When not leading the club, I enjoy traveling and spending time with my wife and two small children.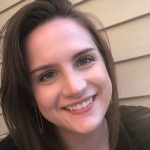 Angela Schwartz
President Elect
I joined SMME Rotary as a way to create personal connections and to give back to the communities in which I live. I was a Rotary Youth Exchange student in Nagasaki, Japan from 20011-2012 and have been involved in the North Star Youth Exchange program ever since. I have a passion for traveling to new places and being artistic in as many mediums I can get my hands in.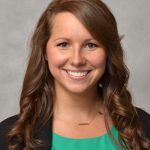 Stefi Jessen
Membership Chair
I have been involved with Rotary for a year and have truly enjoyed the friendship, service opportunities, and experiences since joining. I have a Master's degree in Speech Language Pathology and work with pediatrics. I love going on adventures, spending time with family and friends, knocking things off my bucket list!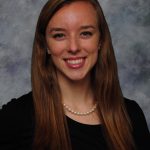 Kerrie Leinmiller-Renick
Public Image Chair
Greetings! New to the Rotary world, I have been passionate about service throughout my life and am excited to put values into action with SMME. Outside of SMME I am a Digital Associate at General Mills and a trainer of BJJ.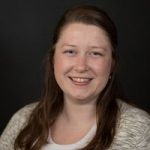 Larkin Scholla
Community Service Chair
I joined Rotary as an outlet for my need and desire to serve my community with a group of like-minded individuals. I'm excited to lead our club in its tenth year!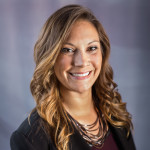 Krysta Peterson
Grants & Foundation Chair
I joined Rotary in 2011 after moving to a new city. It was a great way to meet people and continue to give back to the community. Rotary has provided leadership opportunities and travel for global projects. I work at 3M and enjoy getting outside and exploring new foods/cultures!
Kathleen Uygun
Fundraising Chair
Hello! I have been involved with Rotary since 2012 through Interact Club, Roteract, and now SMME Rotary! Volunteering has always been a passion of mine, and I am so happy to have found a club where friends can get together and practice "service above self". I have a bachelor's degree in Communications and Global Studies, and I am currently studying herbalism. In my free time I like to paint and experiment in the kitchen!